5 tags
Watch
Radiohead - No Surprises (Live) from mutajen on Vimeo.
Tumblr is pretty cool.
Can someone tell me why it's called that?
tumblrbot asked: ROBOTS OR DINOSAURS?
: Fusion drive on older Macs? YES! Since Apple has... →
jollyjinx: Fusion drive on older Macs? YES! Since Apple has announced the Fusion drive, people have wondered if it's possible to use the fusion drive on older machines with a SSD and HDD. Fusion drive uses a core storage VolumeGroup as can be seen in this Apple support document Well, let's try create…
Bill O'Reilly vs Jon Stewart - The Rumble 2012 →
Disappointed that Bill's promo vid is funnier than Jon's…
SSD Review Giveaway →
Enter this giveaway if you want an SSD.
Oatmeal, steel cut. Gurgle.
Skittles Commercial 'Liar Liar' Insensitive To...
No need to apologize or explain, you should just thank the Wm. Wrigley Jr. press department for having such a tight relationship with the Huffington Post.
"Students across the state are still scratching their heads over an absurd test..."
– Talking pineapple question on state exam stumps … everyone!  
You deserve this. I gave @chrismcdevitt +K about Babies on @klout http://t.co/hfqbfHIJ
Pretty cool: Get a personalized report of your email usage from 2011 with http://t.co/72CPvRiL #yearinreview via @toutapp
Ho ho ho, ho ho ho, hold on. I have a st st stutter.
This is Justin Freid here, reminding you not to share your neti pot. That is all.
I didn't see the movie and I just want to be clear: Will the world end right at the beginning of 2012 or at the end?
Christopher Hitchens comments on visiting North Korea. No word on whether he prefers Soju or Hennessy. http://t.co/YyUxrlvb via @youtube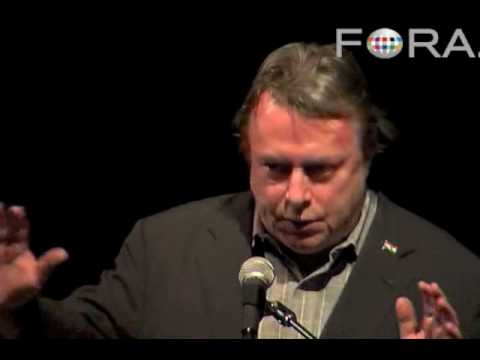 RT @inThirty: Podcast: Unwrapping the Galaxy Nexus: Someone must have been a good boy this year because he just unwrapped a Ga… http:/ …
I don't know how I got them, but I just redeemed 275 @Bing Rewards credits for $2.50 at @Amazon, Christmas came early this year.
RT @inThirty: Podcast: Holiday Gift Wrap Up: Holiday shopping is tough, and we've just made it tougher as we each suggest thre… http:/ …
And it looks like it could have been directed by John Woo… http://t.co/7kOTFSIZ
It's no SBSettings, but this is the best way to manage settings on iOS without jailbreaking. @HarryCMarks check it out http://t.co/bWMKlbNu
To all the earthworms I stepped on who were leaving their burrows during the rain, my sincerest apologies. http://t.co/lUb2agwd
Check out http://inThirty.net for weekly, 30 minute tech podcasts. Subscribe on iTunes: http://30.inThirty.net/inThirtyiTunes http://j.mp/sn0on9
RT @FindingNewmo: So, I voiced a cartoon crab in a kids' iPhone app called ABC Shore. It's out today. http://t.co/9zWTURPT #addtocart
TechCrunch Giveaway: Samsung Galaxy Nexus (Android 4.0) http://t.co/1ITou4cV via @techcrunch #TechCrunch
Roller Derby; best name: Quazi-Mojo (@ Asbury Park Convention Hall w/ 18 others) [pic]: http://t.co/iDLr7nGG
Hey guys, thanks a lot.
There's a threat looming for this Thanksgiving, besides congestive heart failure: DHS issues Turkey fryer warning http://t.co/kTce8K0k
This tweet could have potentially included my 280,000th character on Twitter. Any apps for actually doing a tally of characters used? 2000!
RT @inThirty: Podcast: Windows Phone 7: It's good to be cing, and it's good to have Klout. Harry earned a free Windows Phone 7… http:/ …
Herman Cain Stumbles On Libya Questions (VIDEO)... →